UPDATES

We'll keep you up to date on the latest and greatest in home dental practices, so that you can stay on top of keeping your teeth clean.
A good friend recently posted that one thing that was nice about masks is that they bring out the beauty of the eyes. One might say I'm just a little partial to these 🙂 .. My Anna Joy! Kenosha has gone through so many events over the last few months! So much has happened that has changed how we view our community and our neighbors. It has had those moments of sadness, but also those moments of hope! It all starts with a smile 🙂 Though through are masks we aren't always a...
Welcome to Kenosha Smiles' new website! A Word From Dr. Joe Barta It gives me great pleasure to introduce you to our practice. I have been practicing dentistry in Kenosha for over 30 years, and I am privileged to be part of this community raising my own 6 children here, and being part of the lives of others through my involvement church and the wider community. It is my belief that to be the best dentist I can be for you, I have to see beyond your teeth! This is why getting to know you and...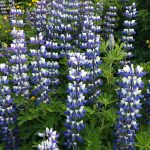 Greetings from all of us at Kenosha Smiles!
I hope all is well for you and your family during this most unusual season. I believe that we will all be changed in the way we view our health from this COVID experience. I surely know that I will.
Here are a few preventative measures you can take during this event and beyond to keep your smile healthy:
Make sure to brush teeth at least twice daily, and floss or use between-teeth cleaners. One of the good things that we have during this time of social distancing is more time to care for ourselves. Remember how important your oral health is!
Have water with meals to rinse away other beverages and food particles.
Eat well and eat healthy! Raw vegetables like carrots and celery are low in sugar become like tooth scrubbers when chewed. A good low carbohydrate diet is great for the whole body!
We wish you a safety and health during this historic event.
Take Care!
Dr. Joe