ABOUT US

At Kenosha Smiles, we care about your teeth as much as you do. We want to help you walk away with a healthy, beautiful smile, and the confidence to use it.
ABOUT DR. BARTA
Thank you for taking a moment to learn more about us! Dr. Barta, owner and Doctor of Dentistry at Kenosha Smiles, has been meeting the dental needs of Kenosha area families since 1988. He received both his undergraduate and dental degree from the University of Minnesota. Dr. Barta completed his residency in Milwaukee at Children's Hospital of Wisconsin in 1990. He is on the medical staff at Froedtert & Medical College of Wisconsin. With continuing studies, Dr. Barta strives to provide the best care for all individuals. He has served the Kenosha community where he lives by advising professional education programs, providing Head Start dental examinations, and speaking at elementary schools.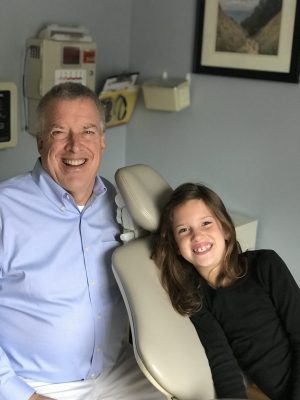 Know the Practice Administrator
About Dara
Dara has been in the dental field for 32 years working as a dental assistant, and for the last 7 years at our office as Front Desk Administrator and assistant when needed. She has worked in several offices and for the Department of Corrections in the dental department. Dara has been happily married for 29 years and is the mother of two grown sons. She cherishes her time with family, especially camping in the Dells area.
About Lindsay Marie
Lindsay Marie has been working as a dental assistant for many years and has recently joined us at Kenosha Smiles.  She also loves the opportunity to help educate about oral hygiene and to make patients feel comfortable during their visit at the dentist.
Your Patient Care Coordinator
About Karen
Karen has 32 years of experience working as a dental receptionist, 18 of those at Kenosha Smiles. Karen is always happy to schedule appointments, submit insurance claims for the patient, and answer all questions about treatment, billing and insurance. Karen demonstrates that our patients are important to us and wants each one to know that we understand their dental needs and are here to serve them.
About Haley
Haley recently joined our team at Kenosha Smiles and is currently pursuing a career in dental hygiene. She has been assisting in all aspects of the dental office including assisting, safety and sterilization, and front desk patient care. Haley offers compassion and comfort in all appointments and procedures.
About Lisa
Lisa has 30 years of experience in the dental field. She started her career as a dental assistant and for the last 27 years has worked as a registered dental hygienist. Lisa recently moved to Wisconsin from Savannah, Georgia and is enjoying all that Southeast Wisconsin has to offer. Lisa enjoys spending time with her family and exploring the local nature preserves.

CERTIFIED
All of our dental assistants are properly trained and certified to take care of your teeth and make sure you leave satisfied.

ATTENTIVE
Here at Kenosha Smiles, we want to make sure all of your dental needs are met. If you have any special requests, we take care of them for you.

KNOWLEDGEABLE
Our staff takes care to stay up to date on the latest dental techniques so we can provide you with the best service possible.

CARING
Everyone here at Kenosha Smiles cares about you and your teeth. Our goal is to provide you with a happy, beautiful smile that you feel proud to show off!